What's inside? What will you learn?
Masterclass is divided into sections. I teach you how to trade with Pivot Points, Fibonacci, divergence. You can combine all of them together or you can use only the ones that you like most (for example you may decide to go only with Pivot Points and Pivot Points with divergence and so on). I show you exactly how to build working trading plan.

Learn how to trade with Pivot Points
Professional traders use Pivot Points to draw support and resistance lines on chart. I show you best strategies to use them as take profit target so you can close trade at the same place as pro traders. I teach you backtested strategies to join existing trend with Pivot Points - it's simple and very effective. I also show you how to to open a reversal trade with best Risk to Reward ratio. Like in this example: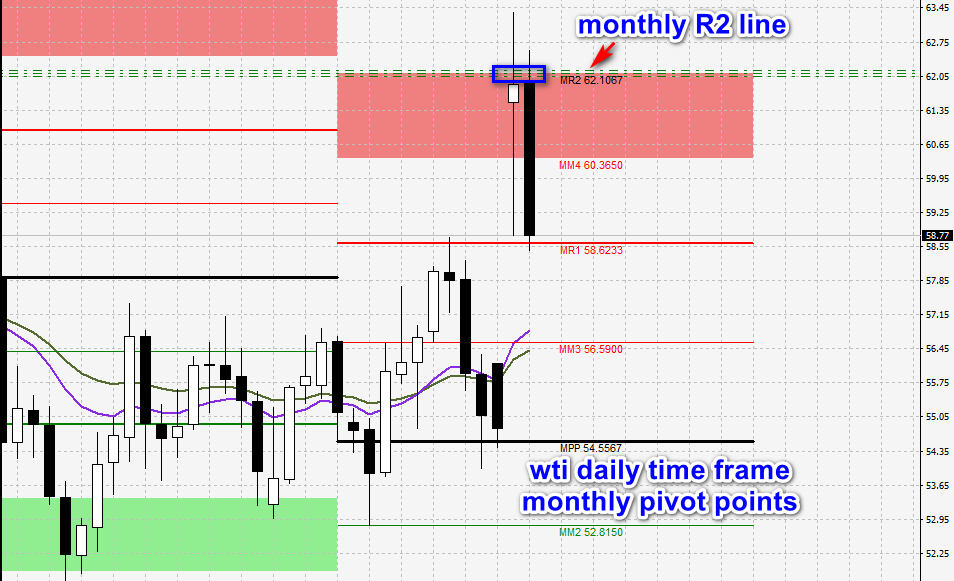 In Masterclass
you will learn few different strategies
to open trades near Pivot Points.
Learn how to trade with Fibonacci tools
There are different approaches to use Fibonacci. I prefer simple Fibonacci strategies because they simply work - I show you best signals and strategies to open a trade based on Fibonacci Retracement lines, and best strategies to close trade and maximize your profits.
You can use Fibonacci Retracement lines to open a trade and Fibonacci Extensions to select best level to take profit. Like in the example: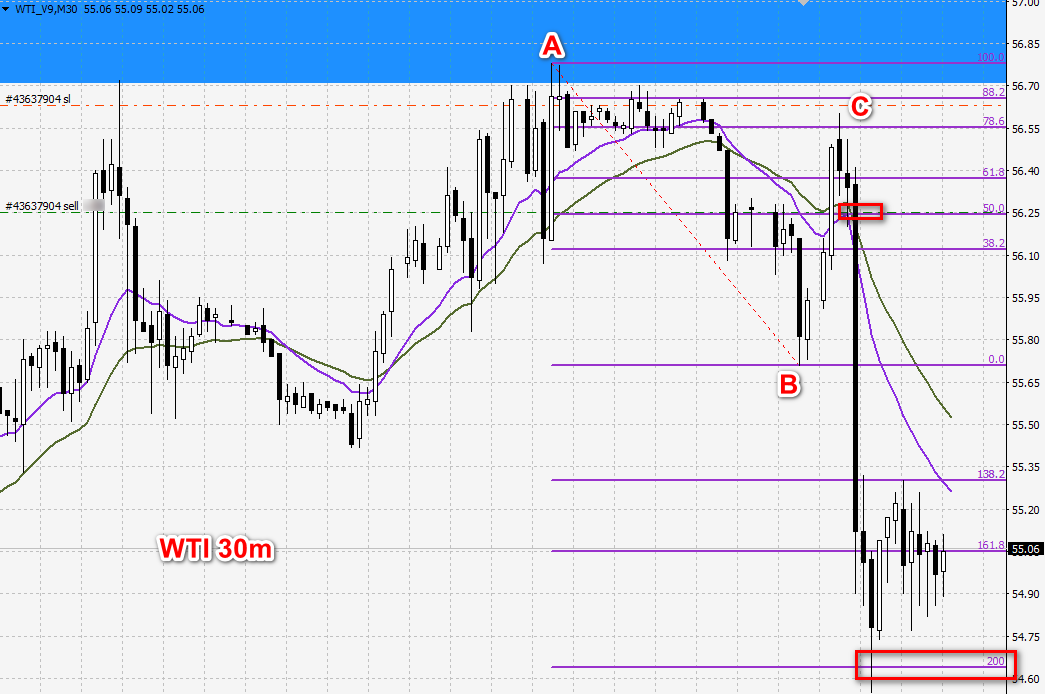 Learn how to trade with divergence
Divergence = price is going one and oscillator in another direction. This information can be very helpful. If you have a trade running, you may want to close and take profit. If you look for some trade opportunity, you can open a reversal trade. There are few great strategies that you can use with divergence to improve your results and you will learn them in this masterclass. Divergence is simple but very effective.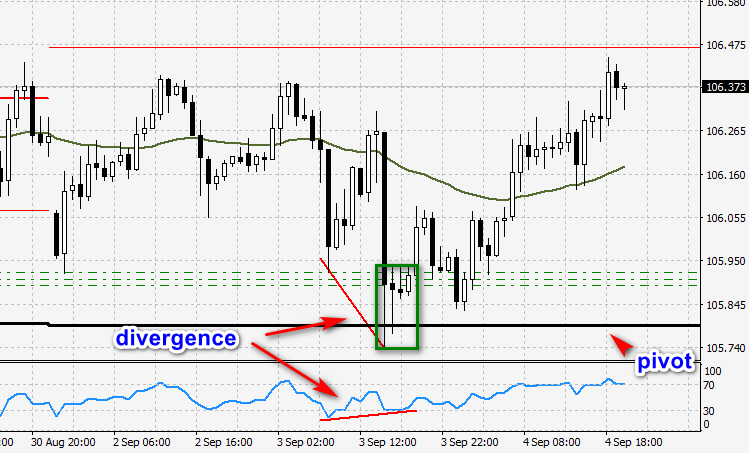 Learn how to trade with Renko
As a bonus you get a section about Renko candles. I show you how can they can help you to make better trading decisions so you can catch bigger moves.

Learn how to trade with mechanical trading systems
What is Mechanical trading? It's a system in which rules can be placed on paper, maybe not 100% but something like 90%. The rest 10% is a discrete part (decisions based on your observations). There is a huge benefit to trade mostly mechanical systems because you minimize the impact of your emotions. Another benefit - you can backtest your strategy and see if it really worked in the past.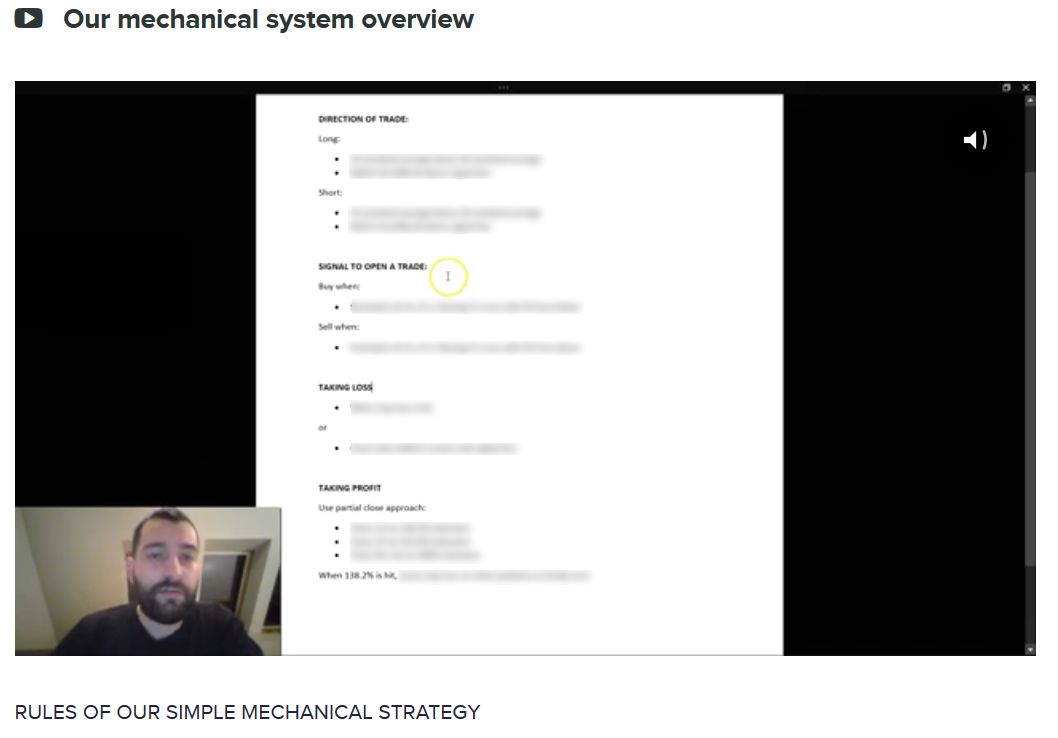 In this Masterclass, you will learn how to build a mechanical trading system from scratch - when to open trade, when to take a loss, when to take profit and so on. Oh, and that strategy was backtested by me and proved to work in the past.
Learn how to build simple trading robots which can help you open and close trades
Trading is about patience, on many times you have to wait many hours or days to open a trade. You have to follow your rules and strategy to be consistent in your trading and make money on a regular basis. Problem? Trades do not follow their own rules, they "force" trades, see what they want to see, open too big positions… the list goes on. Solution? Simple trading robots.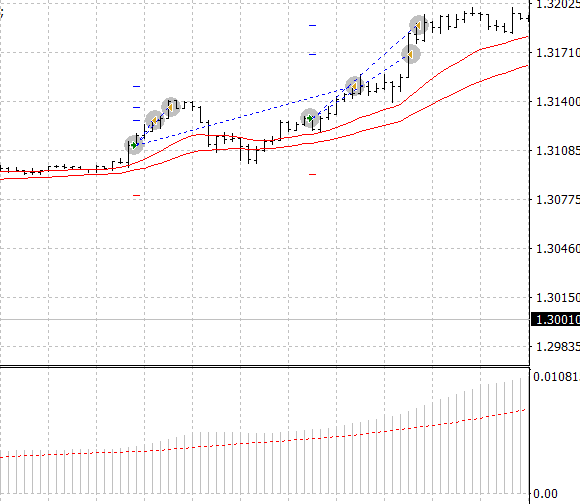 You program a trading robot with your trading conditions and run it on VPS server. The robot follows your rules, you don't have to be in front of the computer and charts all the time… In this Masterclass, we will build a robot trading our mechanical strategy.
Learn how to backtest your strategy
Backtesting is super important. It helps you to build the best possible version of your trading strategy. You can test your ideas, you can improve your existing strategy… I will show you how to backtest so it can be almost like testing your strategy in live markets but faster.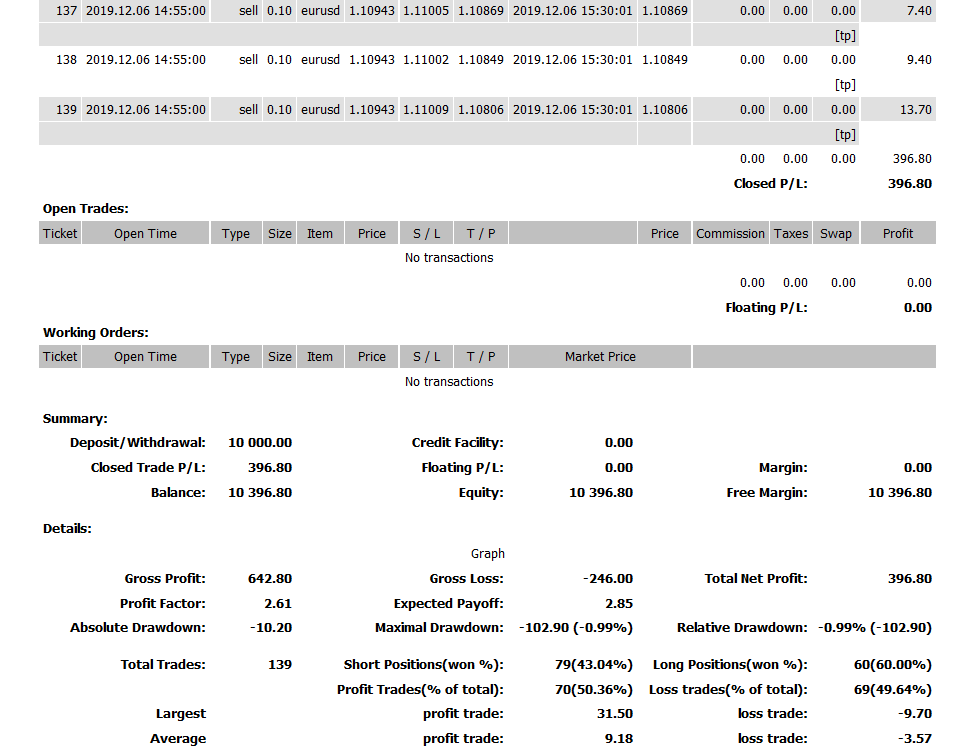 Learn how to trade with trends
The trend is your friend… Yes, most of the time. Still, if there is a strong trend it's best to use it and ride a wave. In this Masterclass, I will show you techniques based on Pivot Points, Fibonacci, Renko, and Heikin-Ashi how to take advantage of strong trends.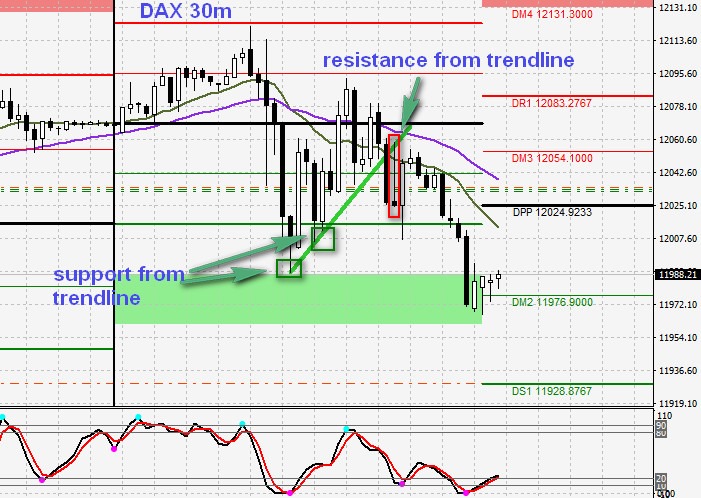 You will learn which places are best to open a trade, how to maximize your profits.
Learn how reversal trading works and why it can be so profitable
I love reversal trades. They give you trade opportunities with very small risk and very big potential profit. I will teach you the best setups based on Pivot Points and Fibonacci to catch reversal moves and take profit on that huge reversal moves.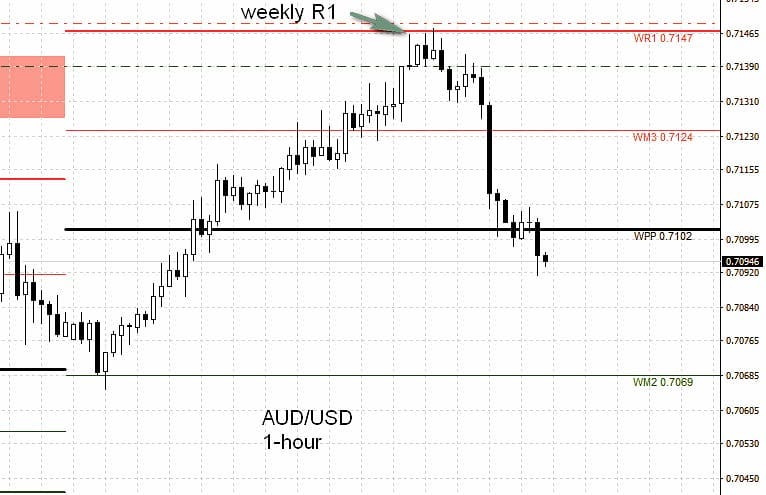 Learn how to build your own trading strategy
This Masterclass is about you. Some people prefer to trade on lower time frames like 5 or 15 minutes, some like to swing trade on 1-hour, 4-hour, daily. Some like to trade stocks, another forex. I show you detailed strategies based on different tools and techniques - how and when to open a trade, when to take a loss, when to take a profit and so on. I teach how to build a mechanical system that will give you the best chances to be a profitable trader.
Want some details? Scroll and expand Course Curriculum: